PRI Unveils New Membership Headquarters Indianapolis
Performance Racing Industry (PRI) will open its new 42,500-square-foot Membership Headquarters in Speedway, Indiana, on May 26 with a ribbon-cutting ceremony and grand opening celebration. The move to Indy is welcomed to all of us in the great lakes and east coastal areas, Having PRI resources so close to the central area will allow easy access to many more of us. As we went with the tour of the facility, we were able to talk with the leadership and many city officials, that are very involved in the success and future growth of this fine facility, Located at 1255 Main St., within walking distance of the Indianapolis Motor Speedway, the facility will serve as PRI Membership Headquarters and offer a broad range of programs and services to benefit the motorsports community.
Link to PRI:
.https://www.performanceracing.com/magazine/industry-news/05-16-2022/pri-welcomes-racing-industry-new-membership-headquarters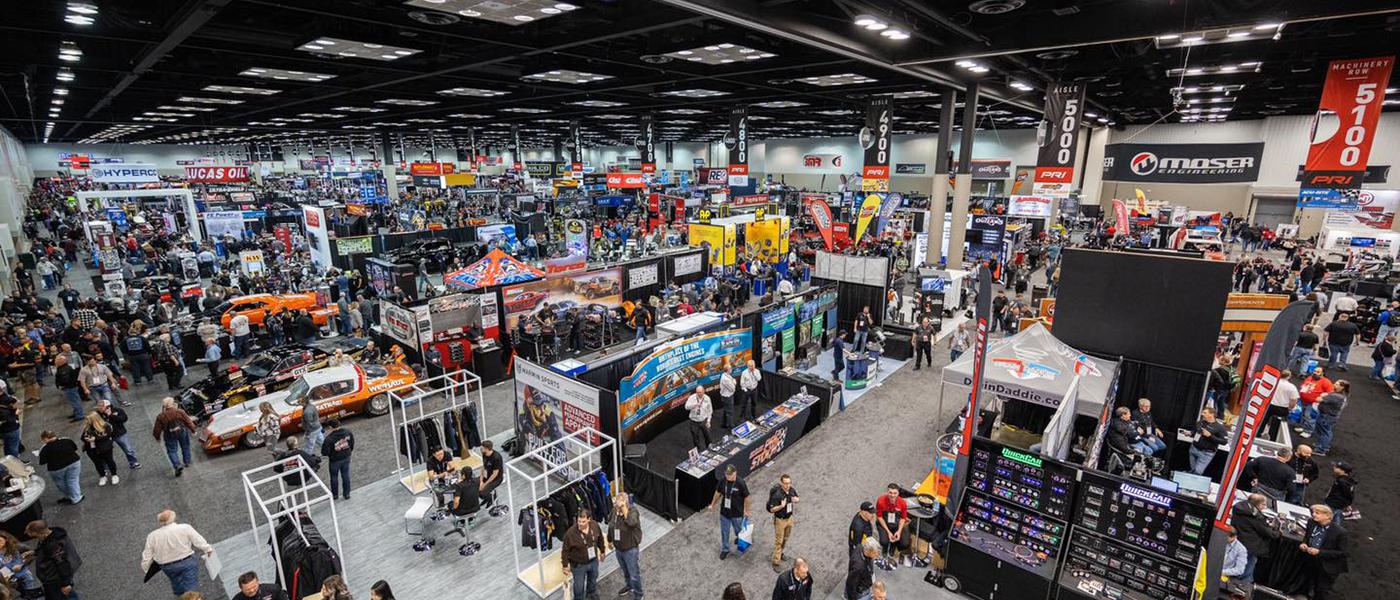 The Performance Racing Industry Trade Show
This is a must-see show, including electric powered racing vehicles,
link:
https://www.performanceracing.com/

SEMA Garage Opens in Detroit
The SEMA Garage in Detroit is now open for business. The new 45,000-sq.-ft. facility represents a significant milestone for the automotive aftermarket industry and is the first-ever research facility dedicated to testing and understanding how the aftermarket is impacted and can successfully work with advanced driver assistance systems (ADAS)..
SEMA President and CEO Mike Spagnola (left), and SEMA Garage Detroit General Manager Ben Kaminsky cut the ribbon on the new 45,000-sq.-ft. SEMA Garage in Detroit. It is the first-ever research facility dedicated to testing and understanding how the aftermarket can work with ADAS systems.
Located in Plymouth, Michigan—just 30 miles from Detroit—the SEMA Garage Detroit features a large ADAS technology center, an installation center and will expand to include a four-wheel chassis dyno lab and another dyno lab capable of testing diesel and gasoline tailpipe emissions. Like the high-tech SEMA Garage in Diamond Bar, California, the Detroit facility will give aftermarket parts manufacturers access to sophisticated resources that are typically accessible only to large-scale manufacturers.
"The SEMA Garage Detroit is a game changer in helping aftermarket manufacturers develop products for today's sophisticated automobiles," said Ben Kaminsky, SEMA Garage Detroit general manager. "We will be collaborating with automakers, suppliers and key players in the industry to conduct some groundbreaking research. We are really going to be able to take product development and testing capabilities to a whole new level."
Link:
https://www.sema.org/news-media/enews/2022/34/sema-garage-opens-detroit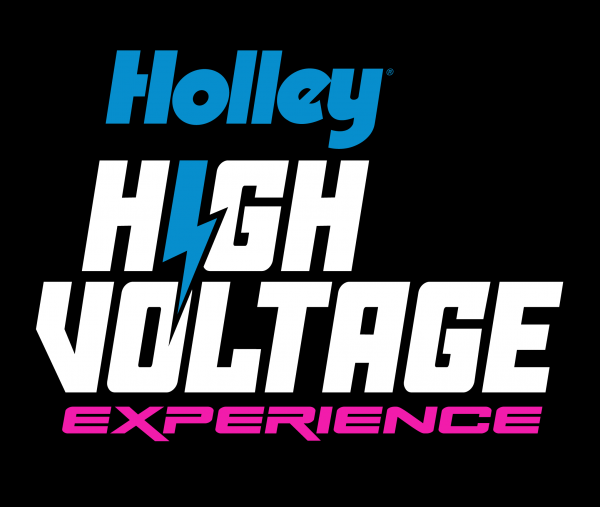 This is the Nation's 2nd all EV Race's & Show, we will be reporting live on site.
Celebrating the Community & Performance of Electric Vehicles!
Holley High Voltage is all about experiencing the community and performance potential of electric vehicles! Anyone who owns or loves fully electric vehicles is invited to our inaugural two-day event to be held at the beautiful Sonoma Raceway in California. Whether you're interested in the EV community and just want to spectate or love going fast in your EV, High Voltage is an experience you won't want to miss! Event segments include autocross, 3S Challenge, drag racing, a car show, road course track lapping, and more! Come experience the EV lifestyle and motorsports electrified!
Link caption
About AEM EV
AEM EV is the Performance EV Controls brand of AEM Performance Electronics. The AEM EV brand allows the company to differentiate its EV performance products from its ICE products.
AEM - BE IN CONTROL.
The AEM EV mission is to make electronics products that simplify the EV conversion process. Our EV Vehicle Control Units and supporting electronics are intuitive and simple to use and provide powerful control for EV street-conversion vehicles and motorsports applications.
We are fortunate to have partnered with several key players when we entered the EV market. Cascadia Motion, EV West, Hancock and Lane, Pat McCue and MLe Racecars, Napoleon Motorsports and Huff Motorsports have all played critical roles in the ramp-up and success of the AEM EV product line, and we are grateful for their support.
WHO WE ARE AND WHAT WE BELIEVE
We create innovative new products that set the standard in the performance aftermarket, delivering the highest level of product integrity and making advanced technologies accessible to the enthusiast masses.
Positive customer experience is the key to our success. We achieve this success by delivering products that produce an exceedingly high level of gratification.
We have a deep appreciation for every racer, enthusiast and distribution partner who chooses to trust our products and always strive to provide an unparalleled customer service experience. We evolve to meet the support needs of our customers and we put our customers first. We will continue to set the standard for service and support in our industry.
OUR VALUES
· Our customers' satisfaction is our first priority
· Practice honesty, integrity, and respect for our customers, vendors and each other
· Maintain an apolitical attitude, focus on teamwork and common goals
· Have a strong work ethic and take a professional, resilient approach to all endeavors
· Provide clear, concise communication
OUR VISION
To be a top competitor in the global performance automotive aftermarket by continuously innovating, and make great products that are Engineered to Outperform.
Link:
https://www.aemev.com/
is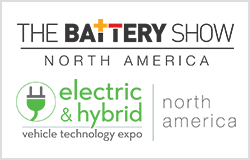 The #1 Advanced Battery and Electric Vehicle Event in North America
News from the North American September 13-15, 2022 Novi, MI
Each year, engineers, innovators, and thought leaders converge in Novi, Michigan, for a conference and expo focused on keeping up with the fast-moving advanced battery and automotive industries.
Link:
https://www.thebatteryshow.com/en/expo-battery/2021-live-event.html
This a must attend show, if you are involved in the Electric Vehicle Racing, Marine, Motorcycle, and Off Road Industries, along with all the components you will need to build or manufacturer your own EV.
WE will be publishing our new EV performance Magazine in December 2021
· Event News
· Products And Rescores
· Conversion Service Companies
· Educational Information
· Much More


The First Electric Drift Car:
Napoleon Motorsports' Electric 2019 Camaro EL1:
The future is here right in front of the world to see. This is with no doubts the beginning of a whole new world in Formula Drifting motorsports racing technologies
The International Electric Motorsports Association is recruiting Drivers, Team members, and Vehicles to be fitted with battery electric powertrain systems.


This program is sponsored paid and has no expense to owners, drivers and teams.

We are also recruiting Corporate and local event and teams sponsors.
To learn more contact us by email.
info@erace1.com


International Electric Motor Sports Association IEMSA - founded 2009 Copyright 2016 US integrated battery systems

Sponsored by US Integrated Battery Systems, LLC